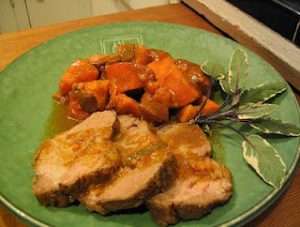 Crockpot Pork and Sweetpotatoes
On those busy days a simple recipe is key. If you like sweetpotatoes this one is a must.
Ingredients
4

sweetpotatoes,

peeled and sliced

2

pound

pork roast

½

cup

brown sugar,

packed

¼

teaspoon

cayenne pepper

¼

teaspoon

black pepper

¼

teaspoon

garlic powder

½

teaspoon

onion powder
Instructions
Place 4 peeled and diced sweetpotatoes in the bottom of a crockpot.

Place pork roast on top of the sweetpotatoes.

In a bowl, add ½ cup packed brown sugar, ¼ teaspoon cayenne pepper, ¼ teaspoon black pepper, ¼ teaspoon garlic powder, and ½ teaspoon onion powder. Mix well.

Sprinkle mixture over top of the roast. Cover and cook on low for 8 to 10 hours.

Remove pork and slice. Spoon juices over pork and potatoes.
About the Author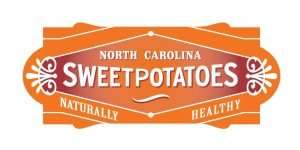 North Carolina is the nation's leading producer of sweetpotatoes, and not just by a little! About two-thirds of the U.S. sweetpotato crop is grown in North Carolina! Now you may notice we keep spelling "sweetpotato" as one word -- that's because that's the way it is! The scientific classification of this amazing vegetable is different enough from a white potato that the decision was made to make it a single word to avoid confusion. Which is confusing, we understand. However, you spell it, sweetpotatoes are simply delicious. Amazingly, they're also one of the healthiest foods on the planet! The North Carolina SweetPotato Commission was founded 60 years ago to help NC growers find new markets for their product. Back then, tobacco ruled the roost for NC farmers -- it sustained generations and built the ag industry. But obviously the world changed -- as tobacco use declined, North Carolina needed a crop that liked the same land, hopefully used the same equipment and labor force -- something that could step right in as tobacco stepped out. Hello, sweetpotatoes! The Commission works tirelessly to find new markers for growers and spread the word about the wholesome goodness of North Carolina sweetpotatoes -- including coming up with scrumptious recipes like these we're proud to feature in the Where The Food Comes From Cookbook!