I am so excited! My bags are packed (almost) and ready to head to Charlotte for SEPC's Southern Innovations 2023!  Excited for so many reasons, especially to see my SEPC "Family!" The line up this year, as usual, is amazing. The Green Flag drops at the "Southern Roots" Reception with Shannon Spake as their Keynote moderator. What great stories she must have to share with us about her time as a Veteran sports broadcaster on Fox sports. Ladies will also have a chance to enter a drawing with their business cards to win a $100 gift card donated by session sponsors!
Boogity, Boogity, Boogity! My all-time favorite NASCAR racer Darrell Waltrip, 3-time champion and NASCAR Hall of Fame member will be the Keynote speaker at the General session.  I am definitely excited about that! During the General Session & Keynote luncheon information will be shared on the State of the Council Updates along with the celebration of the STEP–UPP graduates.
The "Welcome Reception," The "Chairman's Dinner Dance!" Are all things I am excited about. The schedule is chocked full of great events. The educational sessions on what's new in the world of Produce just gets better and better. Anne-Marie Roerink, President of 210 Analytics, LLC always does a great job with "SEPC's Exclusive Consumer Research" on current Industry Trends and consumer insights. Along with the session on "Race to Discover: What's New?" So much information will be shared this year.
The exposition gets larger and larger!  I am hearing from many that there will be a lot of new items to show this year.  So much networking going on during the show. Also, during the Expo "Race to Discover industry innovations within the interactive "What's new? Silent Theater & Kiosks Pit Stop" will include several very interesting presenters!
Of course, it goes without saying I am very excited to see the "STEP UPP" class graduate, while looking forward to meeting the class of 2024!  This year's class will also have a great time with their "Team Building" exercise. It is wonderful to watch how year after year the "kids" (as I call them) build such a bond with each other. They continue to stay in touch and truly help each other out with their issues that constantly pop up in produce. They learn not only from the companies that they get to tour, but from each other as well.  Mike Roberts, Vice President of Produce Operations at Harps Food Stores, Inc. and Gary Baker, Senior Director of Fresh with Merchants Distributors, LLC are doing a phenomenal job with this program, and I thank them for letting me continue to be the "Den Mother!
The "Founders Memorial Golf tournament," the Martin Eubanks "Sporting Clays Classic" along with the "Local Tour" are definitely things to attend!  You have to know I am excited about the "Ultimate Tailgate Experience" where you get to wear your game day shirts or jerseys and support your favorite team while enjoying great food and fellowship. Along with a little rivalry!  New this year is Pickleball, which is a combination of tennis, ping-pong, and badminton. Along with a cornhole tournament!
On the "Local Tour" you will get to experience Center City and all it has to offer with art, architecture, museums, mansions, landmarks, gardens, and the Historic Duke Mansion then…off to visit the NASCAR Cup Series garage area and take a ride through two infield racetracks then down "Pit Road, stopping at the "Winner's Circle" for a photo opportunity.  Plus, visit zMAX Dragway and The Dirt Track at Charlotte. What an exciting tour! Finishing it off with lunch at The Speedway Club that overlooks the famous superspeedway!!!
Closing out with the "Al Finch Memorial Prayer Breakfast" with worship and fellowship is a perfect way to wrap up "Southern Innovations!"
RACE YOU THERE!
About Southeast Produce Council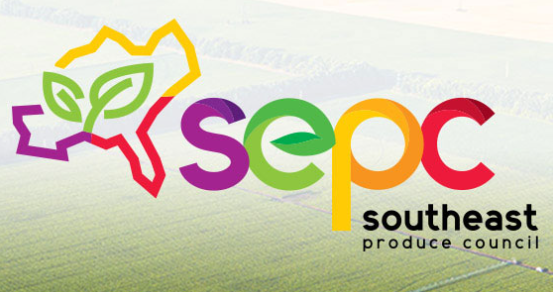 The Southeast Produce Council (SEPC) sprouted in 1999 when a shared vision for cultivating a nonprofit Southeastern-based produce organization was planted. From the first formal meeting of the SEPC where 100 agriculture, retail, and foodservice professionals gathered, we've flourished into a vibrant and innovative organization of over 4,000 industry professionals who reap the benefits of harvesting quality experiences guaranteed to increase the value of their membership. As with farmland, a well-cultivated industry can last for generations, and today, we continue to grow at a steady pace thanks to a broad range of backgrounds and expertise from people like you, creating a more bountiful tomorrow.
Learn the benefits of SEPC membership at seproducecouncil.com.