Title Image: Carmen Leticia Hidalgo Mujica will receive the Carlos Cortes Scholarship to support her post-graduate studies in food quality and innovation at the University of Leeds.
The Organics Unlimited GROW Fund has selected Carmen Leticia Hidalgo Mujica as the first recipient of the Carlos Cortes Scholarship. This $15,000 scholarship honors the work and memory of organic banana pioneer Carlos Cortes Sr. and is awarded to an individual whose journey embodies the values of commitment to social responsibility, fair-trade and sustainability while championing innovation in the food industry.
"Through the GROW Fund, our aim is to give kids in rural, growing communities the same opportunity that my grandfather had, but so many children don't have access to – an education," said Daniella Velazquez de León, general manager of Organics Unlimited. "Thanks to his education, he was able to broaden his horizons, create what he did and, ultimately, give back to his community."
Originally from Mexico City, Mexico, Mujica recently graduated from Universidad Nacional Autonoma de Mexico (UNAM). She will continue her academic pursuit of a master's degree in food quality and innovation at the University of Leeds in England.
Her journey began with an early fascination for science to becoming a patent-holder and groundbreaking food industry innovator. Mujica's story is a testament to the power of passion, education and transformative ideas. With a career anchored in sustainability, she is driven by her curiosity to make a positive impact in the world.
Mujica's deep-seated passion for science led her to become a chemical laboratory technician during her high school years. Her journey into food science has been a natural evolution. It is one where scientific curiosity aligned with her commitment to sustainability and fair-trade practices that produced quality ingredients.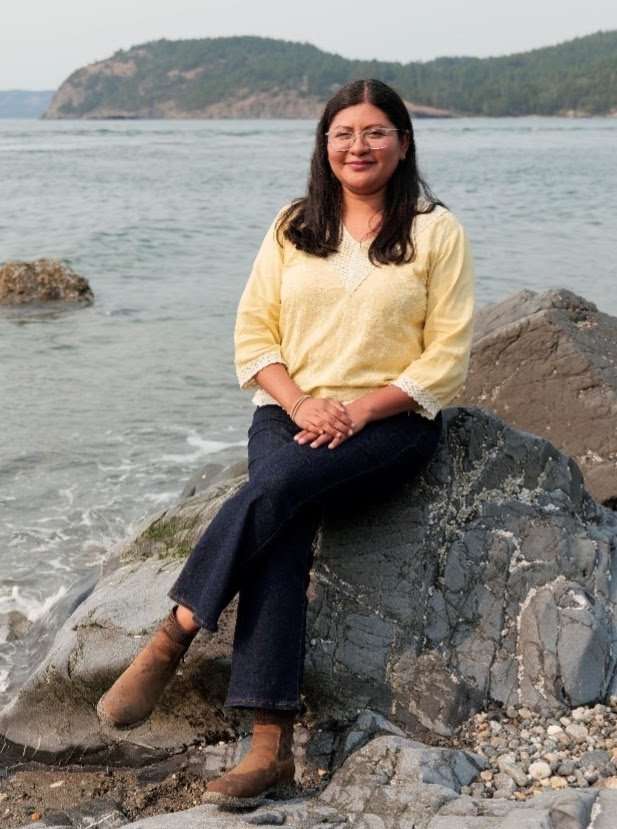 "I studied a diverse array of subjects while pursing my undergraduate degree," said Mujica, winner of Organics Unlimited's inaugural Carlos Cortes Scholarship. "Food quality assurance, food product innovation and nutrition were the subjects that caught my attention the most because I believe that they constitute the foundation of the food industry."
Mujica is already transforming her ideas into sustainable solutions for the industry. Her commitment to fair-trade and sustainability strengthened during her undergraduate years when she developed an edible coating derived from shrimp processing waste to extend the shelf-life of fresh fruit products. This innovation not only showcased her scientific prowess, but it also demonstrated her dedication to minimizing waste and optimizing resources in the food industry. Her achievement culminated in a patent registered in Mexico, a result of her ability to turn groundbreaking ideas into practical, sustainable solutions.
While studying at the University of Leeds, Mujica will refine her expertise in sustainable practices even further as impactful, eco-conscious research awaits.
With an unwavering commitment to societal well-being and sustainable practices, Mujica is an advocate for positive change. Her vision extends beyond innovative products to addressing public health issues and promoting sustainable consumption. She notes the juxtaposition of a country like Mexico which is plagued by food-related health problems while having a wealth of endemic superfoods hidden in plain sight.
"In 2019, Unilever published a list of the Future 50 Foods chosen for high nutritional value, relative environmental impact and flavor among other factors," said Mujica. "I was astonished to see many staples of Mexican cuisine on the list which were largely missing such great potential. I want to focus my attention on the problem of obesity by providing healthier food options."
Her mission to combat obesity and elevate Mexican superfoods aligns harmoniously with the Organics Unlimited ethos of fostering sustainable, traded fairly practices that benefit both consumers and communities.
Will that be a revolution for a greener tomorrow? Through her scientific acumen, industry experience and academic pursuits, Mujica aspires to revolutionize the food industry's sustainable landscape.
"The synergy between my previous professional experience and the knowledge I will acquire in this prestigious graduate school program will provide me with everything I need to create nutritious products using Mexican superfood ingredients," said Mujica. "I am eager to utilize these products to combat a range of public health problems while introducing new and exciting consumer experiences to positively transform the food industry for a new generation."
The promise of a more sustainable transformation is enticing to many in the food industry including Organics Unlimited.
"We are proud to support and celebrate the journey of a visionary like Carmen who can and will change the food industry," said Mayra Velazquez de León, president and CEO of Organics Unlimited. "Her story is a testament to the transformative power of education, innovation and sustainable practices. As she embarks on her next chapter at the University of Leeds, we eagerly anticipate the far-reaching impact of her efforts and her steadfast dedication to a greener, more sustainable world."
A future where innovation, education, sustainability and social responsibility coalesce to shape a more sustainable and equitable world through food is on the horizon thanks to food science researchers like Mujica.
For more information about Organics Unlimited, please visit www.organicsunlimited.com.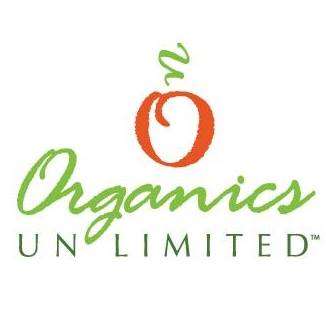 Organics Unlimited is a San Diego-based grower and distributor of organic tropical fruit from Mexico and Ecuador, providing its traditional Organics Unlimited label, GROW label and Fair Trade Certified™ label organic bananas. Its fruits are USDA certified organic for the U.S. and Canada through Organic Certifiers. For more information on Organics Unlimited and GROW, visit organicsunlimited.com or call (619) 710-0658. Check out the latest blog post from Organics Unlimited, or find Organics Unlimited on Facebook, Instagram, Twitter or YouTube.