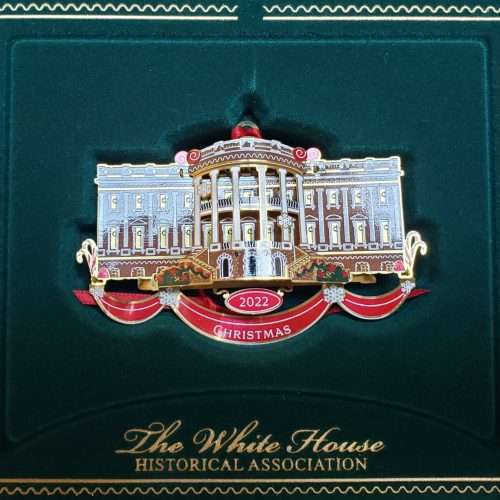 First Lady Pat Nixon's Gingerbread House Recipe
Old-fashioned gingerbread is a perfect treat for the holidays. The main ingredients ginger and molasses provide a warm feeling with a slightly spicy kick.
This gingerbread recipe by First Lady Pat Nixon is preserved in the collection of the Richard Nixon Presidential Library and Museum.
(Editor's note: I found this recipe in the 2022 official Christmas White House ornament box, it even smelled like gingerbread. It does not contain directions for assembling the house - hello google)
Equipment
assorted candies, cookies, and powdered sugar for decorating

large baking sheet
Ingredients
2

cups

sugar

1

cup

brown sugar.

packed

8

ounces

shortening

4

eggs,

slightly beaten

3

tablespoons

molasses

1½

teaspoons

salt

1½

teaspoons

baking soda,

dissolved in a small amount of water

3

cups

cake flour

1½

teaspoons

ginger

1½

teaspoons

cinnamon
Instructions
Prepare The Dough
Cream together 2 cups sugar, 1 cup of packed brown sugar, and 8 ounces shortening.

Add 4 slightly beaten eggs, 3 tablespoons molasses, 1½ teaspoons salt, and 1½ teaspoons dissolved baking soda. Combine well.

In a separate bowl sift together 3 cups flour, 1½ teaspoons ginger, and 1½ teaspoon cinnamon. Combine with the sugar mixture.

Refrigerate dough for several hours.
To Bake
Spread dough onto a baking sheet. Bake for approximately 25 minutes.
Note: Before using to build a house, the gingerbread should be completely cold. It is best to wait one day. Decorate your house with cookies, hard candies, and powdered sugar. Use your imagination and dimensions for your house.
About the Author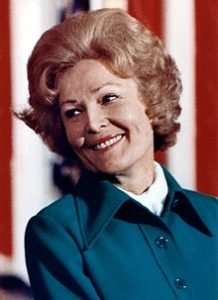 From 1969 - 1974 Pat Nixon served as the First Lady of the United States. Her devotion to her position is hallmarked by her "passion for the people." Her projects during her time as First Lady were vast. She was dedicated to community service, accessibility, historic preservation, and diplomacy. As the First Lady she supported many charitable organizations including the American Red Cross, the Girl Scouts, and the American Cancer Society. As First Lady she traveled around the world by herself and her trips to Africa and South America earned her the title of "Madam Ambassador."