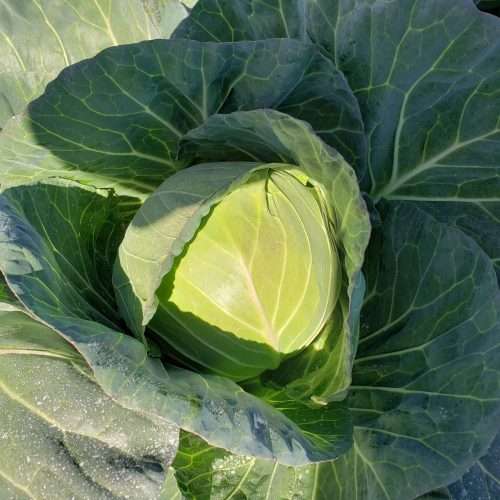 Midge's Stuffed Cabbage
A favorite of Midge Ricciardi, this recipe for Stuffed Cabbage was found in her personal cookbook from an old newspaper clipping.
Stuffed cabbage is a popular dish whose roots originated in Poland. This old fashion, hearty, and comforting food is easy to make. Serve with a tossed salad for a super hearty meal!
What is even more special this editor's children called her "Nana."
Ingredients
1 -

3 pound cabbage

2

pounds

ground beef

¾

cup

rice,

cooked according to package instructions

2

eggs,

slightly beaten

1

large onion,

minced

½

teaspoon

salt

1

cup

tomato sauce

¾

cup

packed brown sugar

½

cup

cider vinegar

½

cup

raisins,

optional

water
Instructions
Remove core and tough outer leaves from cabbage, and carefully remove 18 whole leaves.

In a large skillet, bring a small amount of water to a boil. Add cabbage and steam approximately 5 minutes or until limp. Drain well.

In a large bowl, add 2 pounds ground beef, ¾ cup cooked rice, 2 slightly beaten eggs, 1 large minced onion, and ½ teaspoon salt. Combine well and roll mixture into 18 small meatballs.

From each cabbage leaf cut out the rib (hard part in the center).

Place one meatball in each cabbage leaf toward the tip and slightly flatten mixture toward the sides of the leaf. Roll leaf and use tip of thumb to tuck in both sides of the leaf. Place rolls in a large saucepan. Note: This editor watched many YouTube videos to help with the rolling/tucking process.

In a bowl, add 1 cup tomato sauce, ¾ cup packed brown sugar and ½ cup cider vinegar. Mix well.

Pour mixture over cabbage rolls and add a small amount of water to cover rolls half way. Cover and simmer approximately 1 hour or until cabbage is tender.

If desired, add ½ cup of raisins. Simmer for 10 minutes. Note: To improve flavor, refrigerator overnight.
About the Author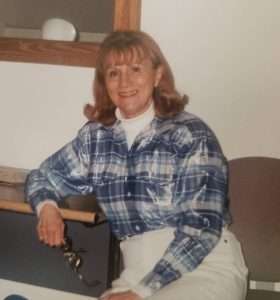 Midge Ricciardi is no longer with us, but remains in the hearts of all who knew her. Midge was actively involved in her town of Elmwood Park, NJ where she was a member of the PTA, Women's League, and various political clubs. While her children were growing up she was a homemaker, but later returned to college. Midge was a very open, warm, and social person. One of her favorite things was going out to lunch with her friends.