The Oneida Indian Nation announced the first batch of premium-grade amber maple syrup produced by Wáhta' Maple Farm is now available for purchase. This commemorative first-edition syrup allows the Oneida Indian Nation to share the rich heritage of maple sap and syrup in Haudenosaunee (Iroquois) culture with its guests and the community and continues its commitment to sustainability across its business enterprises. Starting today, Wáhta' Maple Farm syrup will be available for purchase at Maple Leaf Market and SavOn convenience stores, Turning Stone Resort Casino's General Store and Oneida Heritage, YBR Casino & Sports Book, Point Place Casino, Sylvan Beach Supply Co. at The Cove at Sylvan Beach and the Oneida Indian Nation's Shako:wi Cultural Center.
From the sugarbush to bottling, Wáhta' Maple Farm syrup is produced entirely on the Oneida Indian Nation's homelands with some of the same trees Oneida ancestors would have tapped to produce syrup more than 100 years ago.
In its first year of sugaring, the Wáhta' team tapped more than 2,000 maple trees, which range in age from 40 to 150 years old. In 2023, the maple farm has collected and boiled 32,650 gallons of sap and produced approximately 500 gallons of syrup. By its third year of operations, the Oneida Indian Nation expects to tap more than 10,000 trees and produce nearly 4,000 gallons of maple syrup, weather permitting.
"Maple syrup holds a special significance in Haudenosaunee culture, one that our people have honored since time immemorial," said Ray Halbritter, Oneida Indian Nation Representative and Oneida Nation Enterprises CEO. "With this commemorative first-edition syrup, Wáhta' Maple Farm will allow us to share our cultural legacy with our neighbors throughout Upstate New York while continuing our commitment to sustainability and doing all things unto the benefit of the Seventh Generation."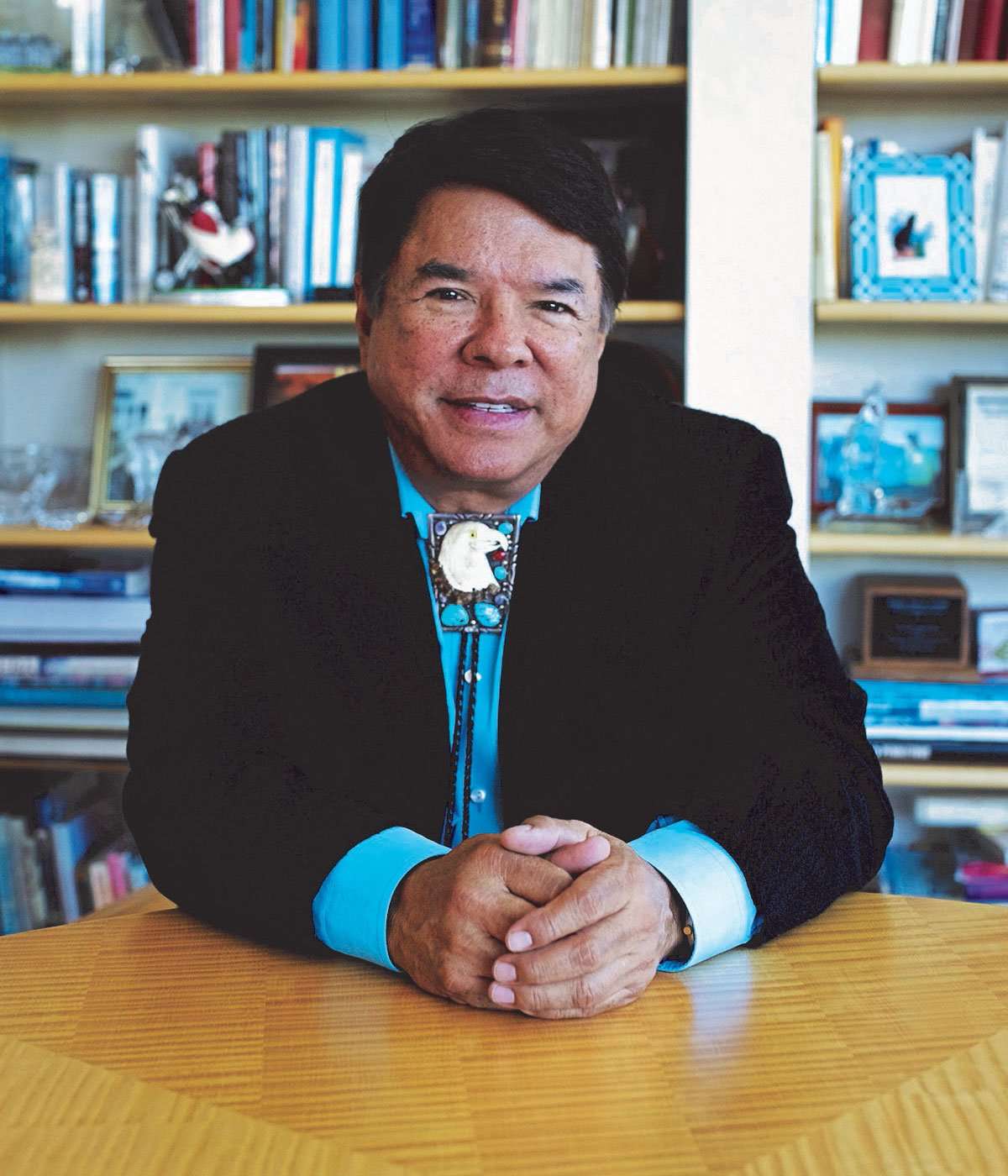 Maple sap is considered by the Haudenosaunee to be a medicinal gift from the Creator that provides a sweet reward after the challenges of a long winter. However, to ensure gratitude for this gift, transforming sap into maple syrup requires a great deal of hard work and determined collaboration. Today, the Oneida people continue to celebrate the Creator's gift with maple ceremonies held during the spring. With the release of Wáhta' Maple Farm's commemorative first-edition syrup, the Oneida Indian Nation looks forward to continuing this legacy and sharing it with neighbors throughout the region.
All maple syrup produced by Wáhta' Maple Farm is created by using sustainable sugaring practices that reflect the Oneida Indian Nation's commitment to environmental stewardship.
The sugarbush is maintained with sustainable forestry practices and the use of chemicals is avoided within it and on adjacent lands. Environmentally friendly processes are used for everything from sap collection to syrup bottling, including advanced reverse-osmosis equipment that maximizes yield for every batch of syrup produced.
For more information about Wáhta' Maple Farm, please visit: WahtaMaple.com