When legendary Southern grande dame and Chef Nathalie Dupree rolled out her finest on PBS television back in the day, there was someone behind her heading up the kitchen to make sure everyone looked good. Same holds true for Bobby Flay. And even Martha Stewart has a kitchen chief to make sure her presentations are just perfect.
The kitchen director behind all those stars was, at varying points, Atlanta's Virginia Willis, who's come into her own as a cookbook author – five titles so far including the James Beard Award-winner Lighten Up, Y'all (available on Amazon or at Virginiawillis.com) — and poised to make the leap to stardom with her own PBS television series, a companion to the upcoming book Secrets of the Southern Table: A Food Lover's Tour of the Global South due next spring.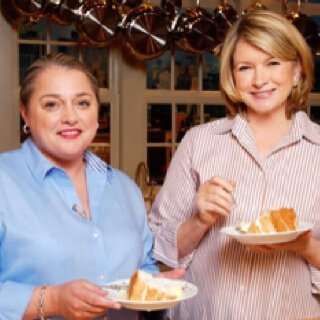 And while she cut her teeth in the kitchens of some of America's best-known chefs, make no mistake Willis is her own creation. She's baked chocolate chip cookies with Dwayne "The Rock" Johnson and fed famous faces like Bill Clinton, Morgan Freeman and Aretha Franklin.
She praises Dupree as a tough mentor. She deftly dodges thornier questions about Stewart by answering with another story instead about a dear friend who remains from her days on the show. She avoids discussing Flay altogether. It is a nifty pas de deux, a swift sidestep as quintessentially Southern as a cotillion Saturday night. But — be patient — more on those experiences later.
Buttermilk's Not All That's Cultured In Virginia's Kitchen

Point being, given her culinary expertise, creativity and charm, Willis herself is primed and poised to become the next grande dame of Southern cuisine.
Forget Paula Deen or other pretenders to the title. Willis has class – in her kitchen, buttermilk's not the only thing that's cultured. She understands the evolution of eating in the South. She champions social justice and sustainable seafood. She understands the history of Southern cooking. She also understands the finer points of French cuisine, as filtered through her Louisiana Cajun and Creole roots. And she's finding ways to stir it all together in a tantalizing blend of modern and ancient that keeps the heritage without the baggage – and reminds us the journey is as important as the destination.
She has twice been a finalist for the International Association of Culinary Professionals' Best American Cookbook. She is the author of Cooking with Virginia for Southern Living and the creator of the blog Down Home Comfort on FoodNetwork.com. She's been named one of "Seven Food Writers You Need to Know" by The Chicago Tribune.
Born in Augusta, GA, her family moved to Alexandria, LA for a few years before coming back to Georgia. A prodigy, she started college at age 16 and earned a B.A. from the University of Georgia in 1988. She began her studies in culinary arts at L'Academie de Cuisine in Maryland and graduated in 1994. She later continued her education abroad at Ecole de Cuisine LaVarenne in Burgundy, France and graduated with a Grande Diplome in 1995.
Since then she's worked on more than 1000 television episodes, not only as kitchen director but as a producer and director of programs like The Discovery Channel's Epicurious and Turner Studios Home Plate (she also made an appearance on Food Network's Chopped posting a second place finish in 2012.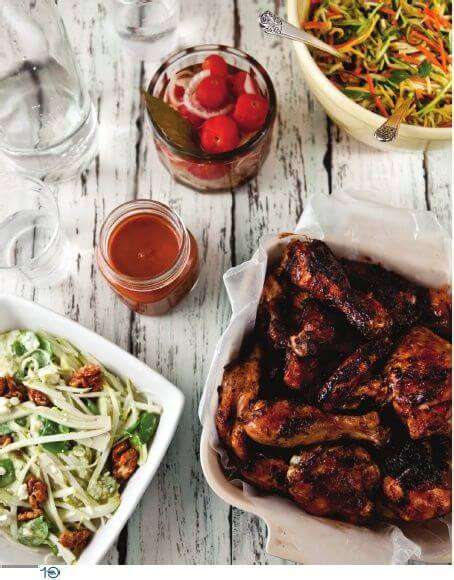 'Southern Cuisine Is A Living, Breathing, Growing Thing'
"I can't remember when food wasn't an important thing in my life," Willis tells SPW. "There literally are pictures of me at 3-years-old baking biscuits with my grandmother, the same exact recipe I use today. My grandparents always had a garden, my father and uncles hunted, we always had wild game, we always put up jams and jellies and peaches and butterbeans and chow chow [relish]. The center of my grandmother's home and my mother's home was the kitchen."
Her Georgia roots and Louisiana upbringing gave her a best-of-both-worlds experience. Grandma was "a great old school country cook" while Virginia's mom was more adventurous and exposed the family to international cuisine at a time when "people in Georgia thought crawfish was bait."
It also showed Willis that there's much more to Southern cuisine than we've been led to think.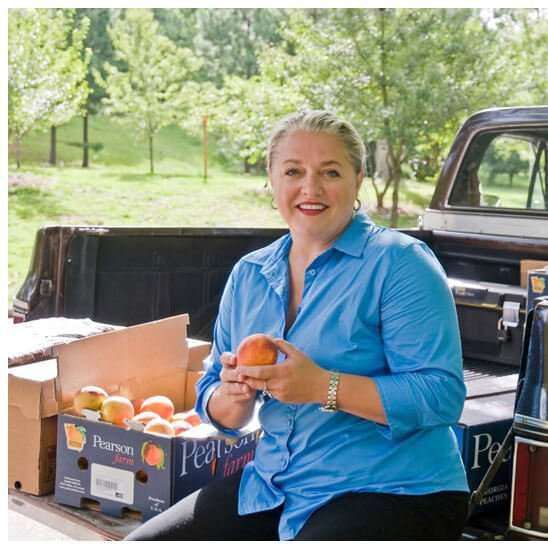 "I do strongly believe Southern cuisine is a living, breathing, growing thing and it has to change. With my last book, I was, 'Hey y'all, there's more to Southern food than fried chicken and biscuits. My next book is looking at the global influences — there are more Hispanics moving to any other area of the country than Texas, there have been Chinese living in the Mississippi delta since immediately following The Civil War, there's this huge population of Vietnamese in coastal Texas, Louisiana and Mississippi and they're shrimpers."
Who knew? What we did know is that fresh produce plays a huge role in Southern cuisine no matter its origin.
Southern Cuisine Is Produce-Based Due To Seasons
"We have this perception of barbecue and bacon, the masculinization of Southern food, but the South is super-complex. If you count Texas it's 13 states, it's a quarter of the country. The food from Appalachia is different from Coastal Carolina is different from the food from the Gulf. We've got extreme geography and many different sub-climates. So the cuisine of the South is vegetable-based because we have a 12-month growing season. The South has always been poor in comparison to the North – the South was primarily an agriculture-based economy. You put all those things together and that really is the basis of where Southern food comes from and what Southern food is."
Willis is mad for greens and doesn't see their popularity abating any time soon. And she (literally) wears her penchant for Southern vegetables for all to see.
"One of my favorite all-time ingredients is collard greens, I could eat collard greens every day," she says. "I have a little okra pendant I wear around my neck, it's my talisman — especially when I spend time up north it reminds me of my Southerness. In the summertime, hands-down one of my favorite foods is butterbeans — I might put a teaspoon of olive oil and sliced onion, unlike grandma I do those vegetarian now.
"One thing that has happened and will continue to happen is we're experiencing more crop diversity and that comes from people wanting to know where their food comes from. In my column in Southern Living I really love sharing different vegetables with people. Some are old-fashioned — it is Southern Living – but I slip in some new things. It's exciting to see what restaurant chefs are doing and how that can filter down to home cooks. I do feel that you can have good food and wholesome food without boxes and cans and mixes and it doesn't have to be too difficult. It doesn't have to be beyond the skillset of a home cook.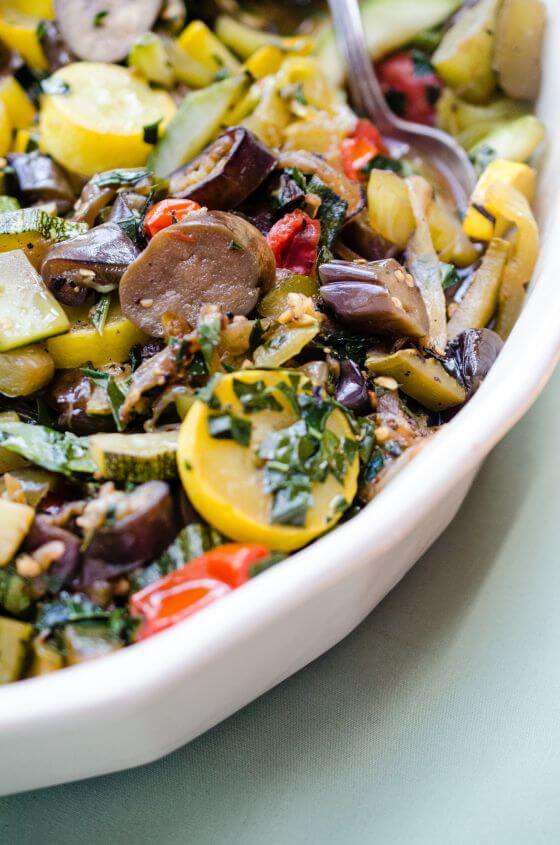 And Now — The Inside Scoop On Her Former Bosses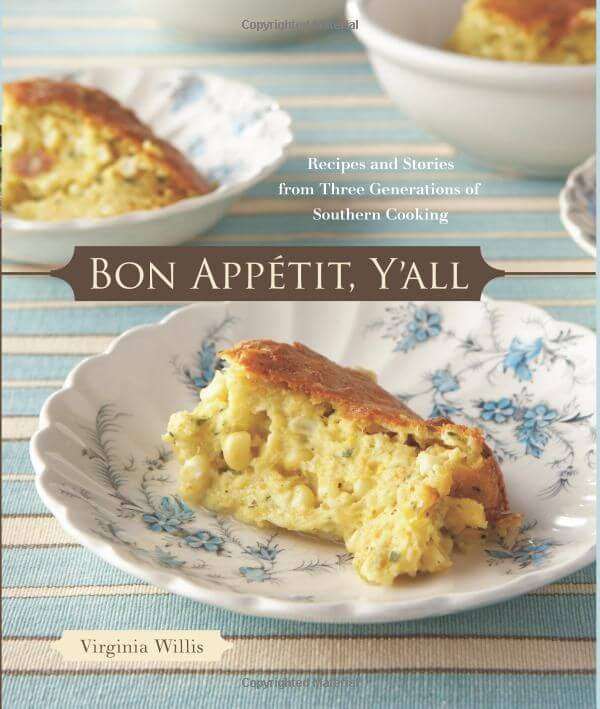 So now, you waited patiently – here's a little inside info on her former bosses, mostly "really strong-willed, intelligent women and phenomenal cooks and business people."
"My first job cooking was with Nathalie. She took me out of my mom's kitchen and showed me things I'd never seen or heard or didn't understand and explained it me. When I was young and working with Nathalie I remember locking myself in the bathroom one time because she yelled at me. Working for Martha – Martha is serious. If you are not A+, 100% you do not belong there, period, absolutely no discussion. She really does want to learn something every day and she doesn't suffer fools gladly but it was a wonderful experience. My boss at Martha Stewart is still one of my best friends and her daughter is my godchild."
Willis wishes there were more people like Dupree and Stewart on TV and fewer shows that feature cooking as a contact sport. She's looking forward to diving into the waters herself.
"I believe TV can be educational and entertaining and everyone I've worked for exhibits that," she says. "I have some regret that there are so many competition shows but there's obviously people that like it — a rising tide lifts all boats and if it makes people think about food, more power to it. But the people who email me all seem excited about really cooking and not making food sport."