TITLE IMAGE: Credit: Joe Schildhorn/BFA.com

The Champagne House recognizes its role and responsibility in supporting the future of gastronomy.
Dom Pérignon announced it is joining forces with The Culinary Institute of America (CIA), the world's premier culinary college, to support the first-ever Master's in Culinary Arts degree program. The Dom Pérignon Scholarship Fund will fully support tuition for 20 students in the unique program, which integrates two years of unprecedented experiential learning at world-class restaurants and features residencies at the CIA's New York campus and the Champagne House in France.
The first-of-its-kind program is designed to prepare the next generation of leading restauranteurs for ownership and success. The program will feature content in areas including professional excellence in cooking, culinary history, agriculture, responsible product sourcing, and sustainability; the relationship between wine and food, and entrepreneurship and business leadership. In addition to its scholarship support, a grant from Dom Pérignon helped underwrite the development of the program by the CIA.
To kick off the program and further support its mission, world-renowned chefs, including Thomas Keller, Kyle Connaughton, Niki Nakayama, Val Cantú, and CIA alumna Daisy Ryan participated in an exclusive fireside conversation alongside Cellar Master Vincent Chaperon and CIA President and Certified Master Chef, Dr. Tim Ryan, discussing their personal career experiences, trials and triumphs, and the importance—and future—of culinary education.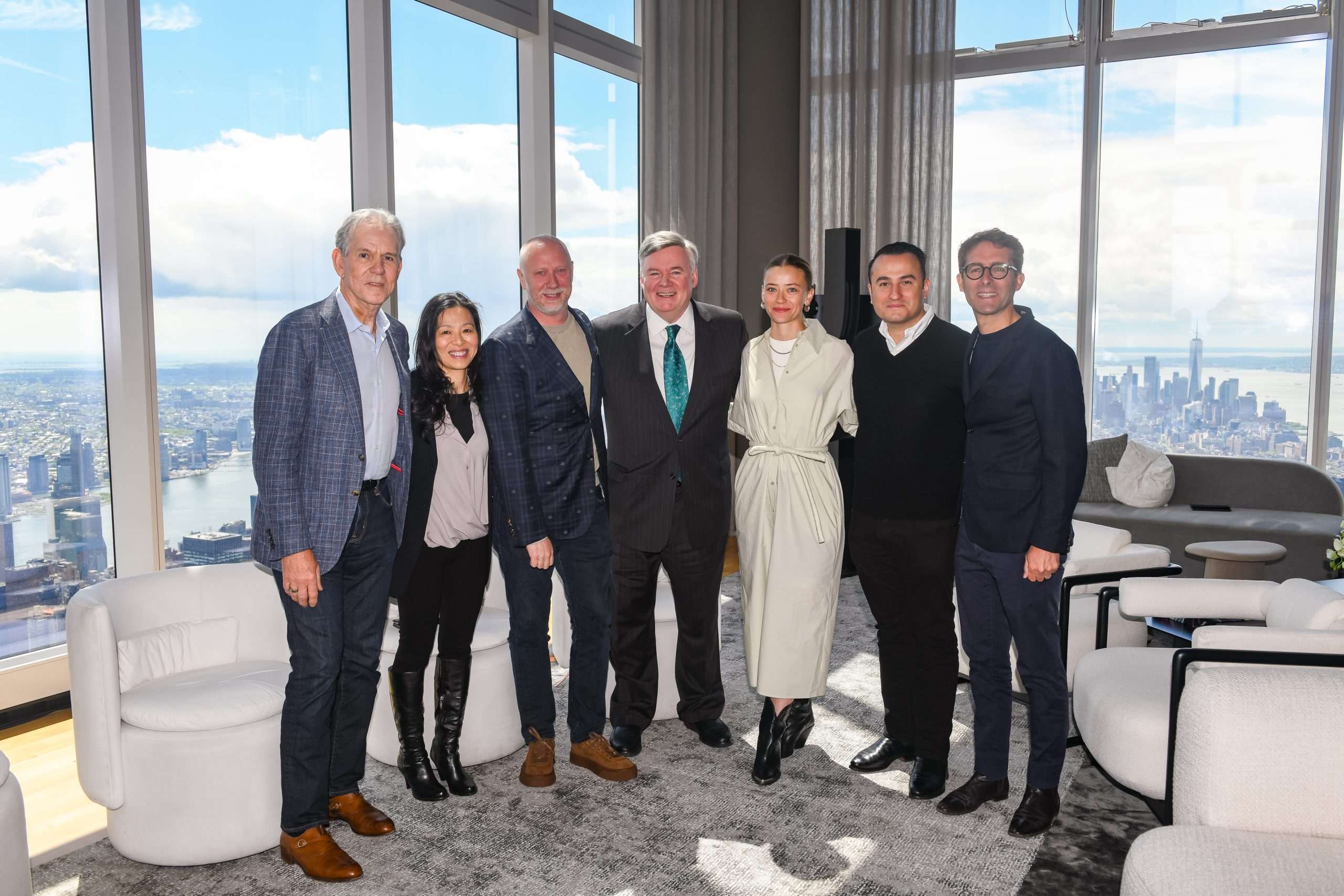 Cellar Master Vincent Chaperon
"Dom Pérignon's creative ambition is a perpetual quest for harmony as a source of emotion – a quest that is shared by great chefs in our mutual ambition to create memorable meals and pairings. Because of that connection, the culinary arts and fine wine have always been intimately linked, and at Dom Pérignon we recognize a responsibility to the future of gastronomy.  Our vision is to nurture a profound appreciation for the art of living in the next generation. The Dom Pérignon Scholarship Fund, made possible through the Culinary Institute of America, is the first step in bringing that vision to life."
Dr. Tim Ryan, President, CIA
"Since our founding in 1946, The Culinary Institute of America has played an integral part in elevating the chef profession, educating more than 50,000 students who have gone on to lead every facet of food, beverage and hospitality. We are excited now to announce the launch of the first of its kind graduate-level program to further underscore the mastery, craftsmanship, and business acumen of the culinary arts. It is truly a special time for the CIA and the profession. And we are grateful to Dom Pérignon for their support of this groundbreaking program."
Chef Kyle Connaughton notes:
"It's been incredibly rewarding to work with this group to create a program for young chefs to become the next generation of thoughtful leaders for our profession. Looking back, the challenges in going from chef to chef-owner can be incredibly difficult and we've set out to better prepare our future chefs with the knowledge and experience to move forward in their careers successfully."
Chef Thomas Keller shares:
"I am incredibly proud to have worked with this group to realize the goal of launching a Master's of Culinary Arts at The Culinary Institute of America (CIA). This effort and the work to bring this forward lie in the hard work and dedication of CIA President Dr. Tim Ryan, a community of chefs, and Dom Pérignon. I am equally excited to host the first CIA Master of Culinary Arts cohort at The French Laundry. Our restaurant has always been a place for training, education, and mentoring and, over the past two decades, has helped launch many chef, restaurateur, and hospitality careers.
The opportunity to finally add the CIA curriculum to ours will bring forth a quantum leap in education and better prepare the next generation to continue to elevate the standards of our profession and secure the future of restaurants. I am grateful to Dom Pérignon for their support of this incredible program which has helped make it a reality.
I want to recognize the chef community for their continuous efforts and dedication to their craft and for nurturing those who walk through our doors every day. Restaurants have always been the heart of our communities, and we thank the CIA and those who helped teach generations of chefs. The next generation of chefs have the opportunity to receive a higher level of education to advance our profession even further."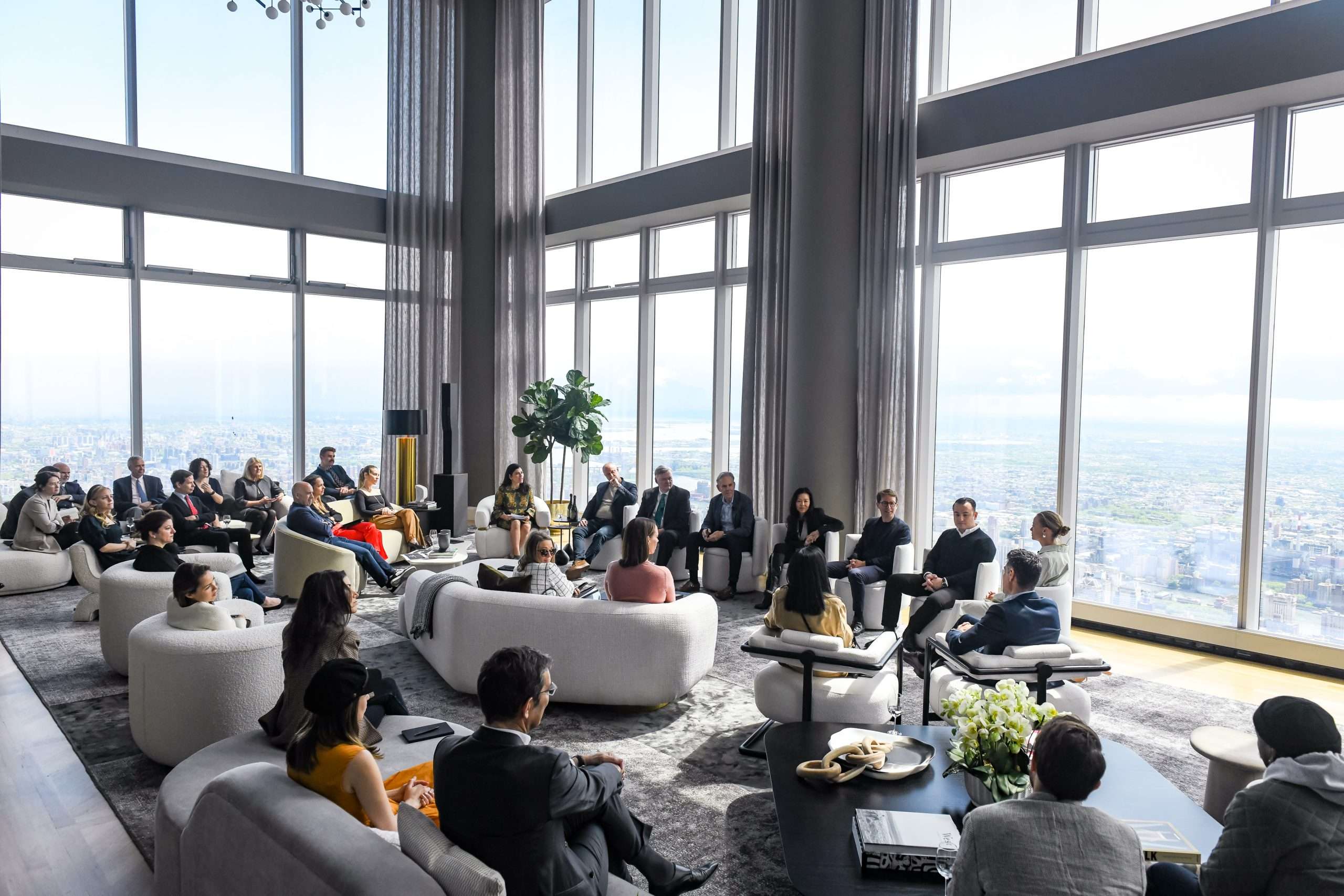 About The Culinary Institute of America
Founded in 1946, The Culinary Institute of America is the world's premier culinary college. Dedicated to developing leaders in foodservice and hospitality, the independent, not-for-profit CIA offers master's, bachelor's, and associate degrees with majors in culinary arts, baking & pastry arts, food business management, hospitality management, culinary science, and applied food studies. The college also offers executive education, certificate programs, and courses for professionals and enthusiasts. Its conferences, leadership initiatives, and consulting services have made the CIA the think tank of the food industry and its worldwide network of more than 50,000 alumni includes innovators in every area of the food world. The CIA has locations in New York, California, Texas, and Singapore. For more information, visit www.ciachef.edu.
About Dom Pérignon's Creative Ambition
In 1668, a young Benedictine monk, Dom Pierre Pérignon, was appointed cellarer and procurator at the Abbey of Hautvillers, overlooking Champagne. With an innovative mind and hard-working spirit, Dom Pierre Pérignon gave his life to perfectionate vine-growing and winemaking, on a quest for the "best wine in the world." Today, Dom Pérignon's creative ambition strives towards harmony as a source of emotion. Dom Pérignon's constraint is the vintage. It can only be produced from the harvest of a single year. Dom Pérignon's ambition is to bear witness to each year, whatever the challenges may be, as far as accepting not declaring it.
About Dom Pérignon and Gastronomy
Dom Pérignon and gastronomy are a story of mutual inspiration and elevation. Gastronomy elevates Dom Pérignon by revealing its depth, by allowing it to express all the dimensions of its sensory language. Dom Pérignon elevates gastronomy by illuminating it with its light, its harmony in tension, its vibratory energy. When Dom Pérignon meets gastronomy, it is to open a path together, in order to write a story that resonates with a place or a moment through time.