New geospatial mapping and policy analysis projects land at highest risk of development by 2040
Author: Michael Shulman, Media Relations Associate, American Farmland Trust
American Farmland Trust, in partnership with several South Carolina organizations, is launching Palmetto 2040: Visioning Alternative Futures, Launching Solutions, a geospatial mapping and policy analysis to identify future threats to South Carolina's farmland, jobs, and quality of life.  
The South Carolina Department of Agriculture, Lexington County Farm Bureau, American Farmland Trust, and the Winthrop Family Fund are providing support for the project, with SustainSC as the convening partner.  
Using Lexington County as a pilot, the analysis will precisely project what land is at highest risk of development by 2040, accounting for both rapid population growth and climate change impact on settlement patterns and agriculture.  
Palmetto 2040 seeks to identify how Lexington County's agriculture, business, quality of life, and environment would fare under the alternative scenarios modeled; discuss tradeoffs among these factors; agree on the most optimal path for future development; and identify potential policy solutions.  
"When it comes to balancing the need for development with protecting farmland and resources, none of these conversations are easy," said South Carolina Commissioner of Agriculture Hugh Weathers. "We look forward to working together to identify the best paths forward for South Carolina." 
"Lexington County has long been a top producer of agricultural commodities in South Carolina, and now we are losing farmland at one of the highest rates in the state," said Lexington County Farm Bureau President Brandon Myers. "This project will help us make a plan to grow our county and state responsibly, while continuing to be stewards of our most important resource: land." 
AFT's Farms Under Threat: The State of the States report, released in 2020, concluded that South Carolina is at very high risk for future farmland loss, with over 280,000 acres of farmland converted between 2001 and 2016, giving the Palmetto State the eighth highest "threat score" in the nation. Lexington County led the state in conversion, with over 29,000 acres of farmland paved over, fragmented or compromised by commercial, industrial, and residential development. 
The Palmetto 2040 project will first convene key stakeholders in Lexington County, with AFT reaching out to public and private conservation organizations, land trusts, farm groups, and state and local officials working on farmland protection. Second, AFT will produce maps of the threats that will face Lexington County's agricultural land by 2040. Finally, the partnership will use the maps in a visioning and consensus-building process including stakeholders representing agriculture, business, and conservation in Lexington County, as well as key citizen groups.  
AFT will build a broad coalition around the policy solutions identified and will target public and private conservation organizations, land trusts, farm groups, state agencies, local planners and interested citizen groups.  
"Together our coalition will highlight the opportunities to improve state and local farmland protection policies, increase state and local funding, and take advantage of federal matching funds," said Ryan Murphy, American Farmland Trust GIS Manager. "Combining our geospatial analysis and policy insights will ensure that local and state policymakers are better informed about the need to act – and more motivated to do so – than ever before." 
About American Farmland Trust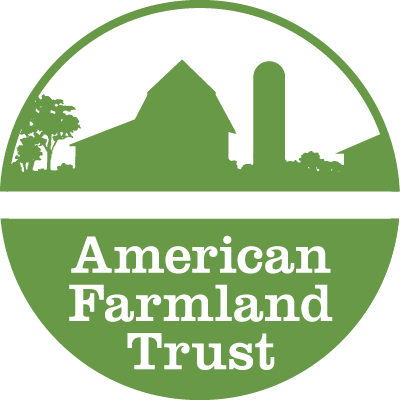 American Farmland Trust is the only national organization that takes a holistic approach to agriculture, focusing on the land itself, the agricultural practices used on that land, and the farmers and ranchers who do the work. AFT launched the conservation agriculture movement and continues to raise public awareness through our No Farms, No Food message. Since our founding in 1980, AFT has helped permanently protect over 6.8 million acres of agricultural lands, advanced environmentally-sound farming practices on millions of additional acres and supported thousands of farm families.