Maybe the oddest of Chef Kyle Cowan's coast-to-coast culinary adventures was learning to sex a crab.
But more important than being able to tell if a crab is a boy or girl is knowing what to pair with that crab or any of the myriad seafood dishes Cowan serves up as executive chef at the Water Grill Dallas.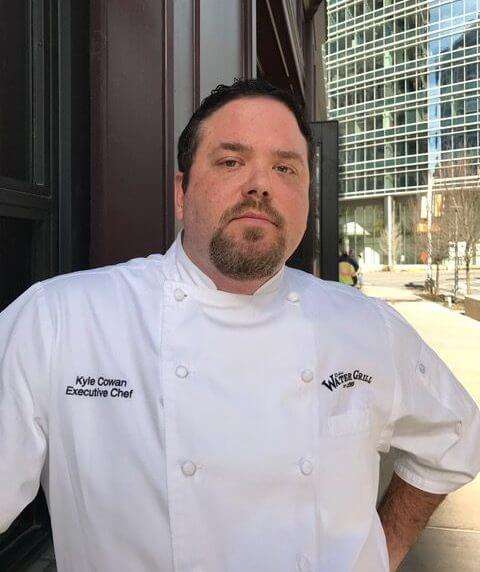 Perfect produce is as important on Cowan's menu as perfect seafood. "It's like a Broadway play, you've got an incredible actor but the play is only good as the supporting cast."
Cowan grew up spending time on his grandfather's 150,000-acre (not a typo) Texas cattle ranch. Both grandmothers "were incredible cooks, my grandmother married to the rancher was always providing these great big meals at the cattle ranch for the roundups." Another relative was a master pastry chef in Germany. His father, a CPA, "likes to get away from crunching numbers and he liked to cook."
So "I've always been interested in food since I was young," Cowan said. He originally thought he might be an architect "but it wasn't in the cards."  He announced his intentions to become a chef instead and "My parents said if you're going to do it, do it the right way: The Cordon Bleu in France or CIA in New York."
He chose New York's famed Culinary Institute of America and came back to Dallas after graduation. He took a job with Aramark at American Airlines headquarters preparing meals for the corporate elite and charged with personal dining for the CEO.
Telling Boy Crabs from Girl Crabs…
From there, Cowan was off and running – literally. His next stop was Mississippi to open a restaurant for a CIA classmate. Next up was a stint as chef at a city club in Lubbock, TX. From there he went to Jackson Hole, WY as private chef on a guest ranch. He then spent five years in Vail, CO at a farm-to-table restaurant where the menu changed every three weeks, with produce flown in from both coasts weekly. After a couple of stopovers in Oklahoma, his wife, also a chef, got transferred to Dallas.
So last May Cowan came home and took over the kitchen at the famed Water Grill's only location outside its home state of California.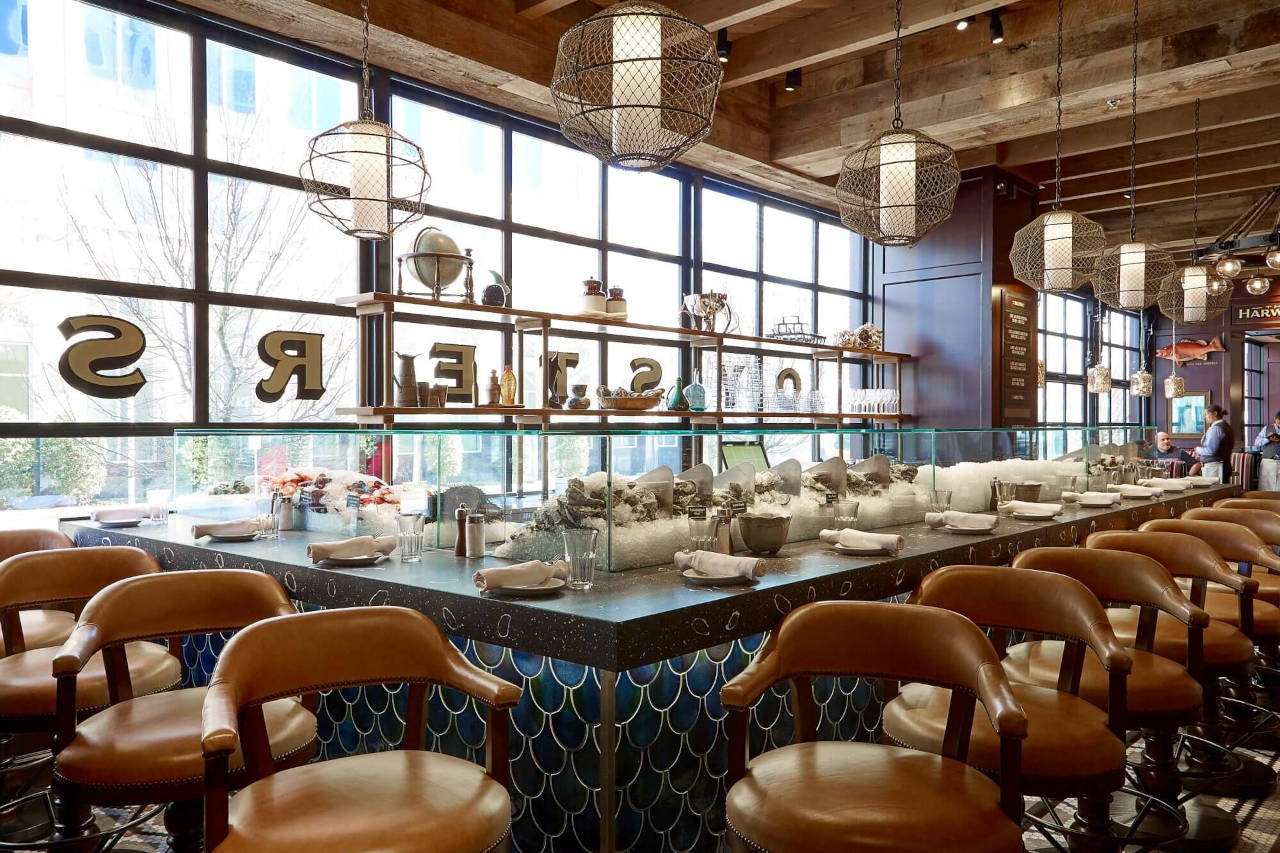 Lesson number one was learning everything there is to know about the fish and crustaceans on the Water Grill menu – which is how he learned to tell boy crabs from girl crabs.
Cowan is part of a growing wave of chefs who believe in letting prime food – be it fish, fowl, meat or produce – stand on its own merits.
"I really think that ingredients of meals should speak for themselves without being overstated. You see a lot of restaurant menus that combine a lot of ingredients but when you look at the plate you can't tell what it is," Cowan says. "When we focus on a piece of fish, the fish is the focal point of the dish — not overworked, and set up on something that's going to complement it greatly. My style is very straightforward: Let the flavors speak for themselves and let the food be recognizable."
The seafood is fresh as can be, sourced by Water Grill's parent organization, King's Seafood Company. The produce, obviously, must match.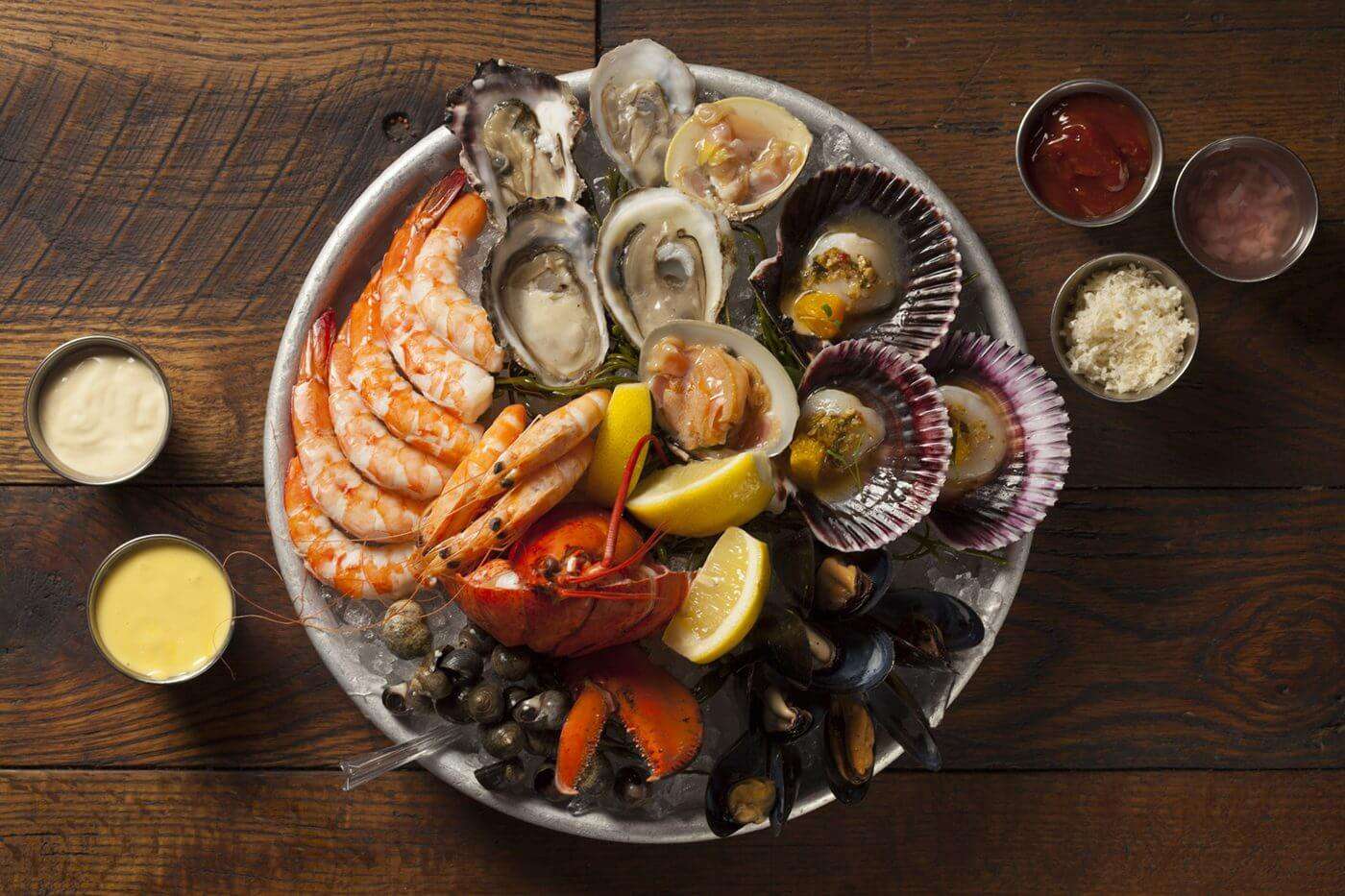 Culinary Trends in Produce Are Looking Backwards
"We use a local source for produce, Chef's Produce here in Dallas, that's got great connections with independent farms and turn their product more often and are able to offer us the best of the best," Cowan says. "The produce in the kitchen that we use is a garnish to the seafood and we sell sides ala carte, it's there to complement the flavor of the fish. That being said we really have to have high, high quality produce to match the quality of the fish we're serving. And produce at the end of the day is where it all starts, we make our own stocks, and the produce that goes in those stocks are the building blocks for the dish, so they have to start off on a high note."
Cowan's current kitchen favorite is a Halibut dish that's just come into season, served with a Vera Cruz sauce with bell peppers, butter, Spanish chorizo, capers, olives and the house-made cioppino broth. He's also jamming on Chilean Sea Bass with butternut squash gnocchi and local redfish with braised red cabbage and fingerling potatoes.
There's a trend in modern cooking to look backwards, rediscovering and repurposing foods for today's taste.
"Greens are a great example, they were not something that were very highbrow, but people are starting to realize these underutilized ingredients – kale, turnip greens, beet greens, collard greens — that have been part of Southern cooking for hundreds of years have flavor," Cowan says. "The variety of radishes now is amazing — growing up it was a simple red radish. Look at the diversity in the potato world, the rise and increase in knowledge of Peruvian potatoes, purple potatoes, fingerling potatoes, all the varieties of sweet potatoes – there's just great usage of products that have gone beyond what people are used to seeing in their grocery stores."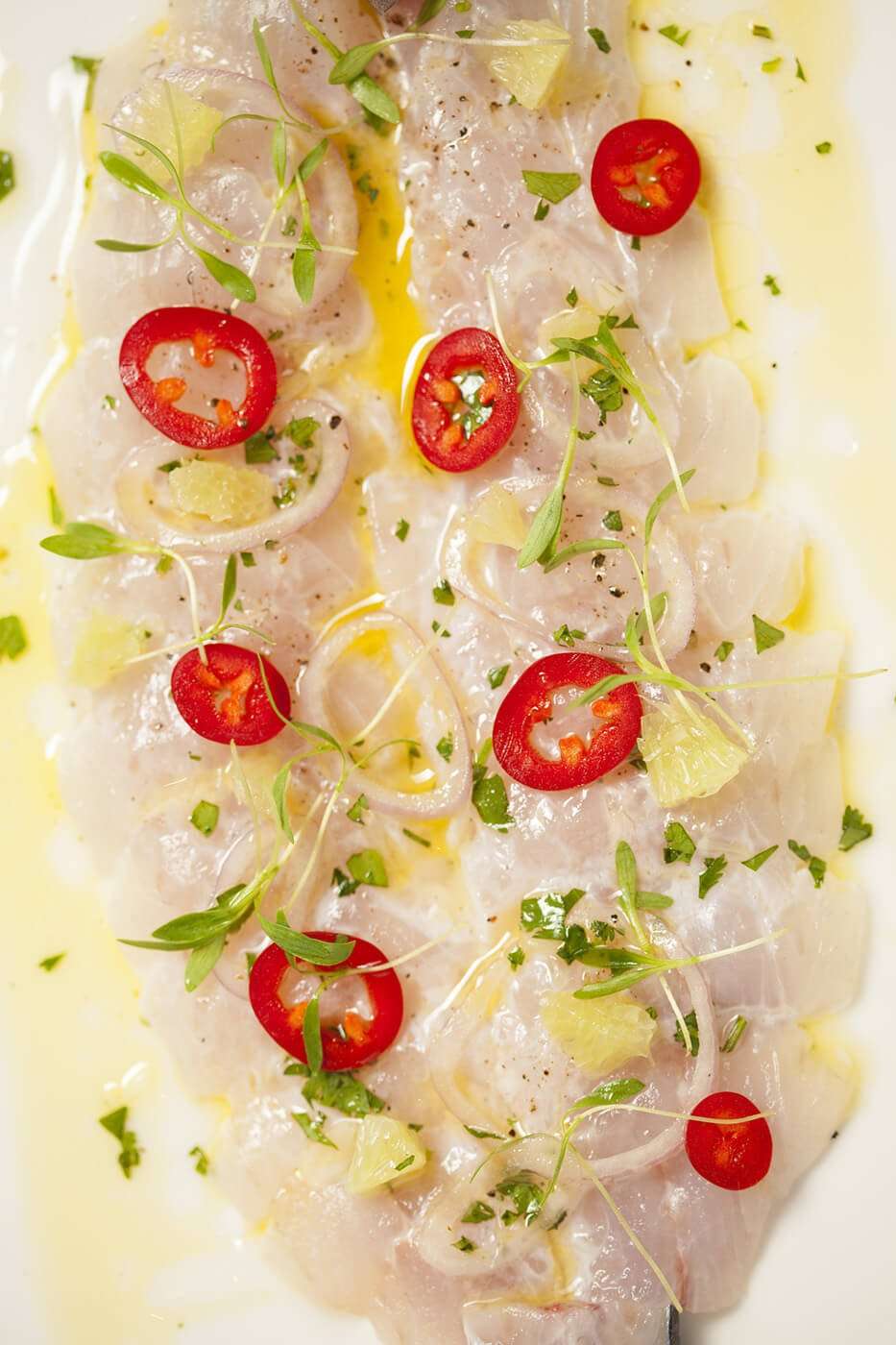 "Peas are another great underutilized ingredient. People think, 'Frozen peas, I hate peas!' But when you've got a guy in the back shucking fresh peas for hours for a dish and the flavor just explodes, there's just nothing better than that."
Nobody's Inventing New Ingredients…
The occasional new hybrid or cultivar aside, "nobody's really an innovator of new ingredients, they're taking Old World ingredients and reinventing them," Cowan says. "The notoriety of these known chefs using things that have been used in other countries for hundreds of years brings them to the forefront."
Cowan is also a fan of independent foragers, a culinary trend he sees on the rise. "I've got three guys on speed dial and can have Morels and Chanterelles in the backdoor in 24 hours.
Simplicity is in vogue. "People are getting back to simply roasting asparagus or carrots so you get the great flavor, cage-free chickens that taste like they did back on my grandfather's ranch. Chefs are starting to look for these independent growers and local farms because a carrot is supposed to taste like a carrot.
Cowan believes the produce industry should take notes.
"The produce industry is a mass-market business so they're trying to produce the most out of their land. But with the increased knowledge, the food networks and the cooking shows and the local chefs using farm-to-table ingredients, I think that has started to trend back to growers. If carrot deliveries are down that's because there are 55 farms within a 100-mile radius and people are buying carrots right out of the ground. The culinary community — including the patrons – now wants the freshest, the most back to the basic we can get."
The millennial generation will make sure that continues, Cowan says. "The farmer's market is no longer a necessity, it's a trendy place to be seen. The younger generation is getting into cooking again. Now there's a heightened sense of, 'Hey, we can cook great food too because we can watch TV and see these guys do it and it's not that hard.'"