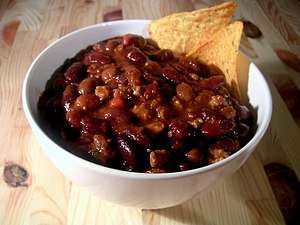 David's Homemade Chili
Like everything in Texas this recipe is huge. If you like it hot this is for you!
Ingredients
12

pounds

round steak,

ground

4

large green bell peppers,

chopped

4

large sweet onions,

chopped

1

bulb fresh garlic,

chopped

60

ounces

tomatoes,

diced

48

ounces

tomato sauce

48

ounces

water

6

boxes Wick Fowlers Chili 2 Alarm Kit

1

cup

dry masa flour

olive oil

shredded cheddar cheese

corn chips,

optional
Instructions
Brown ground beef in a small amount of olive oil.

Add 4 chopped green bell peppers, 4 chopped sweet onions, and 1 bulb chopped garlic. Cook and stir for approximately 2 minutes.

Add 60 ounces diced tomatoes, 48 ounces tomato sauce, 48 ounces water, and 6 boxes of Wick Fowlers Chili 2 Alarm Kit. Note: David used half the paprika and red pepper, but all of the oregano.

Combine well and cook for approximately 45 minutes.

Mix 1 cup of masa flour with 48 ounces water until thick. Add to the cooked chili and continue cooking for approximately 30 more minutes.

Add salt to taste.

Optional: Serve over corn chips.
About the Author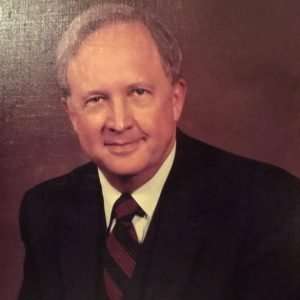 David Harbin is no longer with us, but remains in the hearts of all who knew him. David was the husband of Mizz Jo, our host Chip Carter's mom. He had an expansive and successful business career which began with IBM and ended as President of Insurance Systems of America, Inc. He served on many boards of directors too vast a number to mention. David was passionate about business and willing to offer his advice to those that asked. He was an active member of the First Baptist Church of Conyers, GA. where he enjoyed teaching God's Word in Sunday School classes and leading prayer groups. He supported many mission efforts here as well as abroad. A favorite mission trip took him and Mizz Jo to Liberia, West Africa. They visited 86 orphanages and distributed rice and other basic necessities to these impoverished children. Per Miss Jo, "It was an experience of a lifetime and one I will never forget."
Nutrition