Like new kitchen gadgets? If you're like me the answer is yes.
Being the food editor for Where The Food Comes From, the Turbo Trusser definitely got my attention. The Turbo Trusser bills itself as a new way of tying poultry without getting "tangled up" in cooking twine. I don't know about you, but I seem to need more the two hands when I am trussing poultry. Sounded interesting so I figured why not give it a try.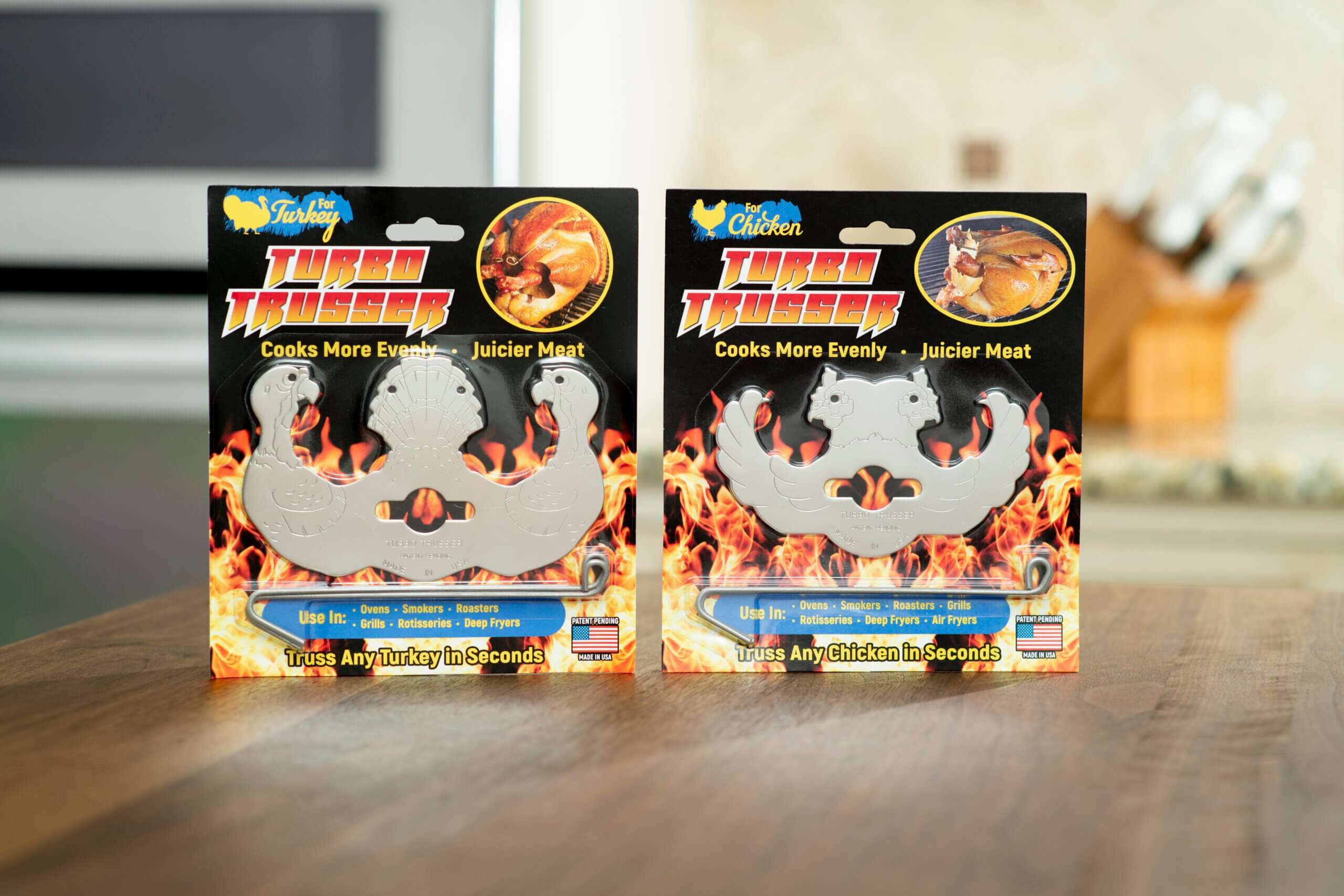 When I first received the Turbo Trusser the packaging looked like it was on fire, with a metal device inside outlined as a chicken and a couple of skewers. It didn't look like much, but my interest was still peaked.
Turbo Trusser is super easy to use (watch the video we made below!) and within seconds my chicken was ready for the oven. But like anything else it does have a very small learning curve. I loosened the skin of the wings a bit too much while practicing — it took me a minute to get the hang of it. And if you can't manage to loop the hooks over the wings, the sharp points make it easy to pierce the skin and make sure it hangs on.
After my chicken was done removing the Turbo Trusser was easy. I would recommend removing the trusser after your poultry sits for about 10 minutes (remember, letting poultry sit locks in those yummy juices). Cleanup was a breeze — no fighting with baked-in twine (and bonus: no groove marks on the bird!). Simply rinse off any excess and throw it in the dishwasher.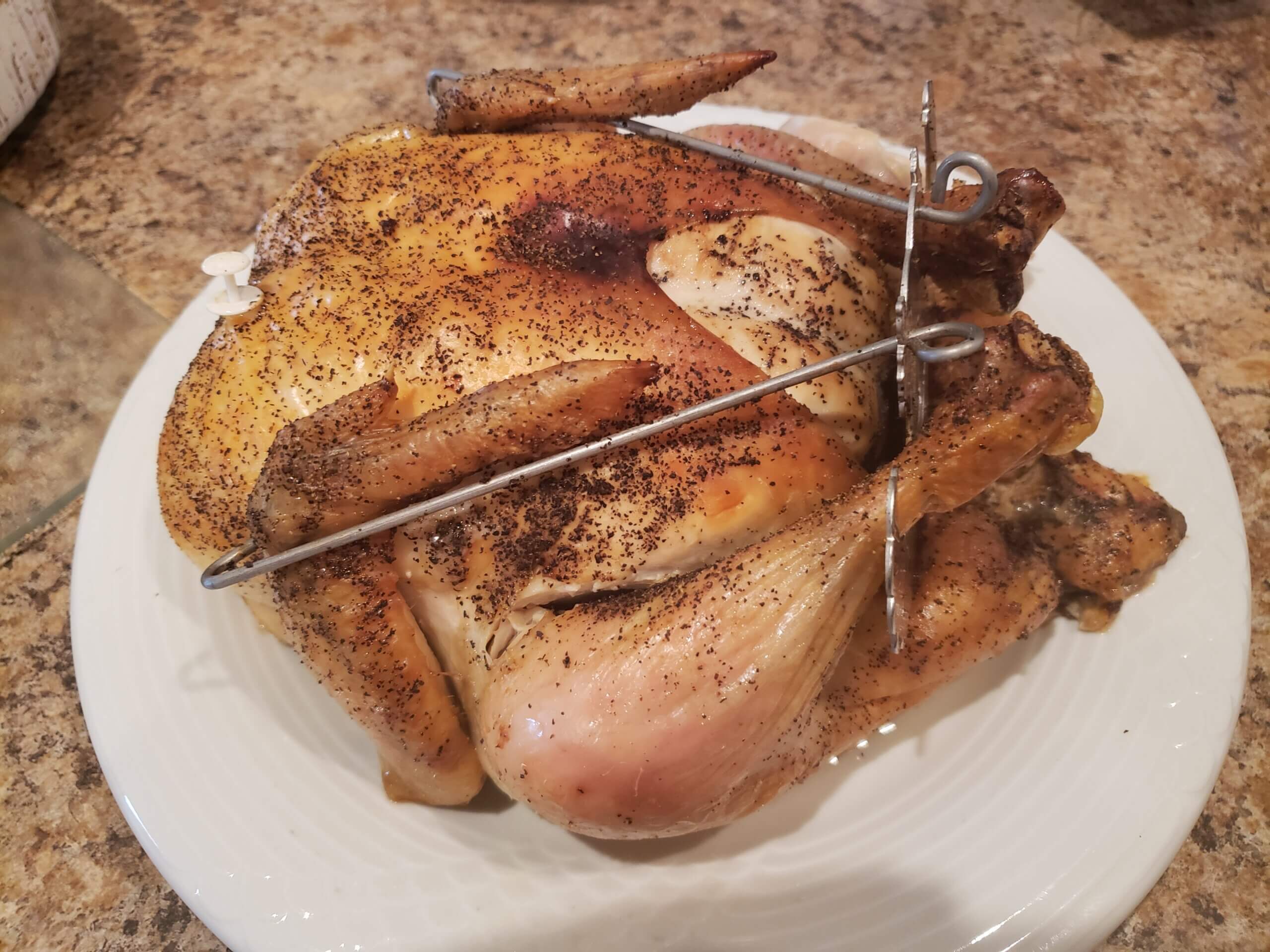 This editor would highly recommend it.
UPDATE:
I used the Turbo Trusser again this past weekend; this time there was no learning curve. The entire process took about 10 seconds. Totally amazing. One of the best new kitchen gadgets on the market.
NOTE: the turkey Turbo Trusser can be used for a 10-25 pound turkey and the chicken Turbo Trusser can handle a 4-10 pound chicken.
Check out this recipe by Turbo Trusser
https://wherethefoodcomesfrom.com/recipe/portuguese-piri-piri-whole-roasted-chicken/